What's difference between electronic scales and balance?
For most of us, electronic scales are normally used in a market for fruits or vegetables or health scales which used at home. And the balances are usually used in jewelry stores with high requirements. Is this true? Let's uncover the secret together.
You can separate the scales and balances from five differences:
1. Principle difference: the electronic scale is mainly composed by 3 parts which are a loading-bearing system, a force transmission conversion system and an indication system. And the balance is weighed by the principle of electromagnetic force or electromagnetic torque balance.
According to the accuracy, it is divided into: micro balance, analytical balance, precision electronic balance and so on.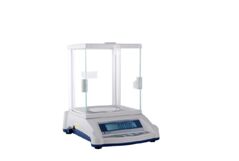 2. Start-up and preheating difference: The usage requirement is more strict for the electronic balance. It takes about 15 minutes to warm up before use, for not affect the accuracy.
3. Accuracy difference: the accuracy of the electronic balance is more precision, usually belongs to the second-level scale. While the scales are usually belongs to a three-level scale.
4. Using environment difference: The balance usually need better using environments. IP class usually is IP44, which is inferior to the scales in waterproof, dustproof and shockproof, while the scales can be waterproof to IP67 and can be used outdoors.
5. Usage scope difference: electronic scales are used in a wide range of applications, mostly in commercial and industrial applications. And the balance is generally used in the laboratory which scope is limited. The use rate of industrial electronic balance is low.